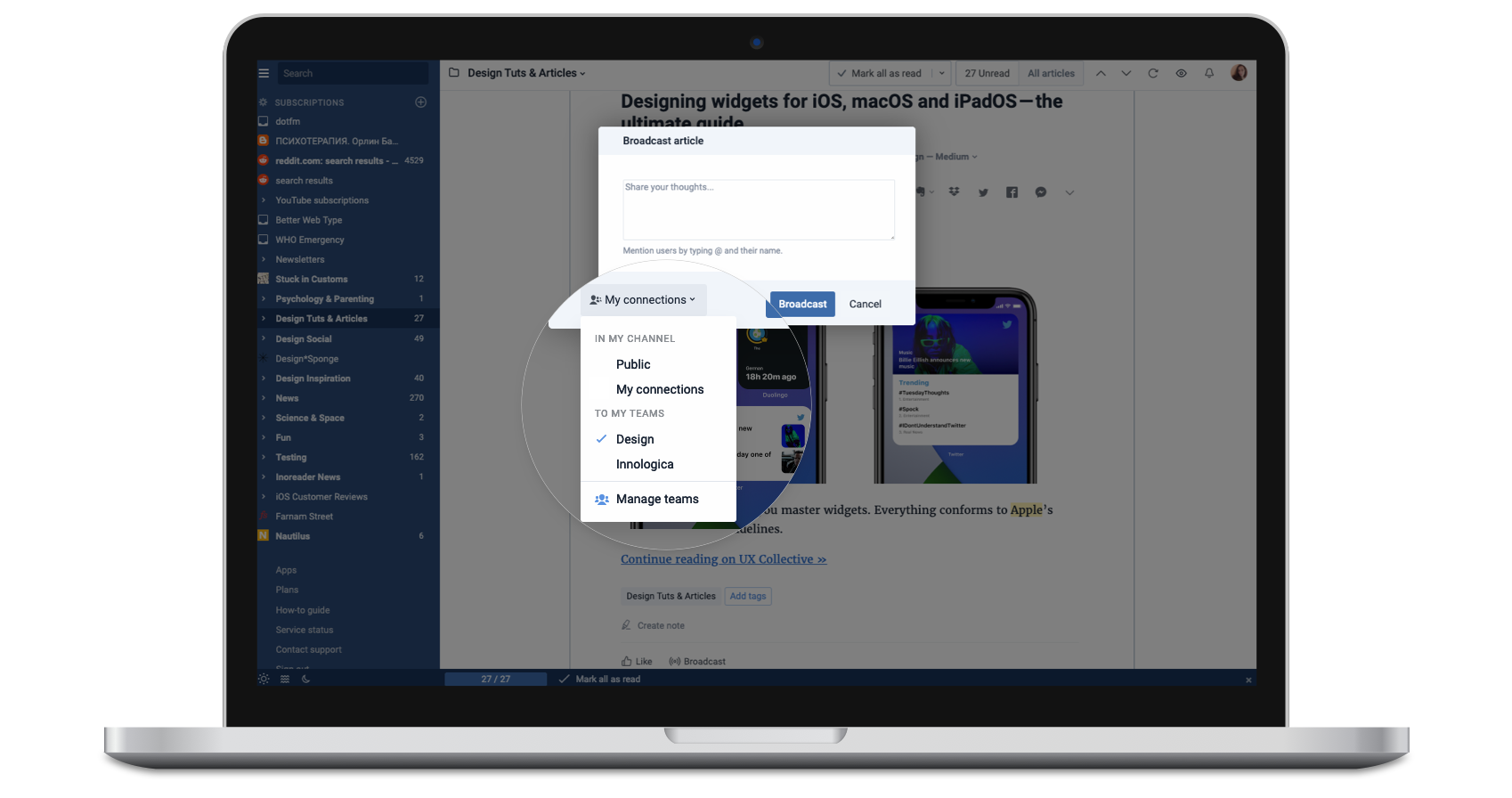 Hi Stefan,
You probably already use Inoreader for your daily dose of fresh content. But have you wondered how such a tool can help you in your workplace?
Today's update can give you the answer.
Introducing Inoreader for teams
Inoreader for teams is our new plan, crafted specifically for people who want to collaborate on content with their co-workers, students or friends. Тeams are like closed groups where you can broadcast (share) articles securely and comment on them. All comments are seen only between members of the teams that the article has been broadcast to. And that's a great way to improve the flow of information in your organization.
Read the full announcement in our blog
You are receiving this email, because you are registered user in Inoreader.
We may send you infrequent emails about notable updates. If you prefer not to receive such emails in the future, click Unsubscribe.

For more updates follow us on Twitter, Facebook and Google+.

Innologica Ltd. 35 Akad. Boris Stefanov str., 1700 Sofia, Bulgaria